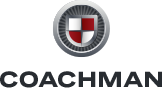 Coachman Caravans are a large UK caravan and motorhome manufacturer well-known for their reputation of high quality and well-designed builds. Their aim is to combine innovative new products, materials, design and build techniques to enhance their products and move forward in their quest to create the perfect caravan. 
THE CHALLENGE
We began working with Coachman in 2013 whilst the company was planning a major overhaul of its caravan designs. They needed a supplier they could trust to ensure the highest quality possible whilst upgrading their lighting to enhance the luxury feel of their vehicles.
Coachman had a desire to improve their interior lighting, but they didn't yet realise the full range of opportunities that LED lighting could provide for their product.
OUR APPROACH
WORKING IN PARTNERSHIP
From the beginning we have worked closely in partnership with Coachman to develop solutions that benefit them and their end users.
We began by taking the time to understand the Coachman brand and vehicles, reviewing their existing lighting with them and offering our recommendations on what was working well and what could be improved.
It became apparent that some of their existing lighting wasn't reaching its full potential with some products providing high glare, sharp points of light and inconsistent colour temperature within the LEDs.
We conducted physical brainstorming sessions with Coachman in their caravans, taking measurements and showing them a range of our products within their space to propose what we thought would work well in different areas to show off the luxuriousness of the caravans.
LIGHTING LAYERS & EFFECTS
To enhance the atmosphere of the rooms and to bring the space to life, we looked at a combination of lighting layers, effects and colour temperatures including:
Improving the overall ambient lighting in the room by repositioning ceiling lights to remove hot spots.
Using accent lighting to draw attention to their cabinets and other features in the room.
Supplying Coachman with our ILC1000SS Rigid Strip Lighting as an under-unit light for a technique known as 'wall grazing' which helped to highlight the luxury marble texture within their caravan bathrooms.
Providing products at slightly warmer or cooler colour temperatures depending on the surface they illuminate, ensuring there was a consistent colour temperature throughout for a harmonious and relaxing environment.
Introducing lighting at three different heights to add an overall glow to the space and removing any daunting shadows, an important factor for a well-lit and comfortable living space.
Placing a layer of lighting at the perimeters of the room, helping to accentuate the dimensions of the room and expand its perceived size.
BESPOKE SOLUTIONS
To help us meet the technical and aesthetic specifications required to achieve the desired lighting layers and effects, we have designed a number of bespoke solutions together with Coachman over the years.
An example of this is our AU.07 Helayna Compact Recessed LED Downlight which provided Coachman with a new aesthetically pleasing and low-glare solution. The downlight was designed to have a subtle appearance and uses recessed mounting, protruding by just 1.5mm to shift attention away from the light source and ceiling and instead highlights the quality features within the Coachman interiors.
We also designed our AU.02.4.12 LED Service Light for Coachman, a dotless awning solution offering a clean light output and slimline design which blends to the exterior of their vehicles.
THE OUTCOME
By building a partnership with Coachman we were able to understand their brand in depth and create lighting solutions which truly emphasised the luxury feel of their caravans. As part of this, we became an extension of their team and developed a number of new, quality lighting products for them.
To this date, we've currently sold over 300,000 items to Coachman, and have provided their team with the knowledge to think about their lighting intelligently right from the very initial stages of design.
Venta are a forward thinking and progressive supplier to the Leisure Vehicle Industry, we have worked in partnership with them for many years, including the development of a few products which now form part of their standard offering. They are very responsive and customer focused and give exceptional service at all times.